Sənəd sorğusu
| | | |
| --- | --- | --- |
| Azərbaycan Respublikasından səfirlik vasitəsi ilə sənəd sorğu etmək üçün tələb olunan sənədlər: | | |
Doldurulmuş Forma;
Forma sənəd sahibinin özü və ya onun nümayəndəsi tərəfindən dolğun və aydın doldurulmalıdır
Sorğu edilən hər bir sənəd üçün 25 ABŞ dolları məbləğində;
Səfirliyin adına yazılmalıdır. Sorğunun nəticəsindən asılı olmayaraq bu rüsum geri qaytarılmır.
Sorğu edilən sənədin və ya sorğu ilə bağlı müvafiq sənədlərin surətləri (əgər varsa);

Sənəd sahibini nümayəndəsi tərəfindən sorğu edildikdə, həmin şəxsin doğum şəhadətnaməsinin və ya pasportunun surəti.
Sənədlərin poçt vasitəsi ilə göndərilməsi üçün: Sənədlərin geri qaytarılması üçün poçt xərcləri ödənilmiş zərfi əlavə edin.
Diqqət!
Səfirlik sənədlərin poçt vasitəsi ilə göndərişi zamanı itirilməsi və yaxud yararsız hala düşməsinə görə məsuliyyət daşımır.
Sənədlər tam və düzgün tərtib edilmədiyi təqdirdə icraya qəbul olunmadan ərizəçiyə geri qaytarılacaqdır.
Xahiş olunur, heç bir sənədə "stapler" vurmayın.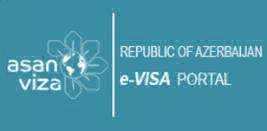 To obtain a multiple entries visa to travel to the Republic of Azerbaijan the following documents must be submitted to the Consular Section of the Embassy:
NOTE: Before delivering original documents to the Consulate it is necessary to send list of the documents (scan in JPG format in a proper way) to the official email address of the Consulate for verification purposes
1. An invitation from a receiving party should be sent through Consular Department of the MFA;The instruction from the Consular Department of Ministry of Foreign Affairs regarding the confirmation of the invitation of receiving party should be received by the Embassy. For details receiving party may contact the Consular Department of Ministry of Foreign Affairs. Address: 4 Shikhali Gurbanov Str., Baku, AZ 1009. For questions please call +99450 7600663.
2. Completed electronic visa application form;
To fill out visa application form
Visit the website: http://evisa.mfa.gov.az
Register in "Sign up" page.
Fill out the "Application form".
Submit the application form.
Print the completed application form received on e-mail.
3. Visa Application Form; (Application form must be filled on the computer only!)
4. Valid passport or other travel document (photocopies will not be accepted) which should have at least one clear page for the visa;
A passport must be valid for no less than six month.
Holders of travel documents must submit valid permanent resident card;
4. Copy of the fly itinerary;
5. Copy of health insurance;
After verification of all the data consulate will send you an email confirming the accuracy of the provided information, also you will receive an account of the consulate to pay for the requested visa.
6. Consular fee for Multiple entries visa for Mexican citizen: $350 US dollars.
For other nationalities see here
NOTE: Foreign nationals willing to stay in Azerbaijan for the entire year should request temporary residence permission at the State Migration Service of the Republic of Azerbaijan (for more information, please visit: www.migration.gov.az).
After payment is done, you will need to send via email copy of the payment documents for verification purposes.
To obtain a visa by mail, the request must include a postage paid return envelope (FedEx, UPS or DHL). The Embassy of Azerbaijan does not assume any responsibility for the loss postal delivery. As the Embassy does not keep tracking numbers of your mail, you are advised to keep a record of it in way to track your passport's return to you.
NOTE: Only money transfers and direct deposits to the account of the consulate are accepted.
E-mail of consulate – http://mexico.mfa.gov.az/
Please send all the above-mentioned required documents to:
Embassy of Azerbaijan Attn: Consular Section,
Avenida Virreyes 1015,
Colonia Lomas de Chapultepec,
Delegación Miguel Hidalgo,
MéxicoD.F., 11000
Business hours of the Consular Section are Monday, Wednesday and Friday from 10 A.M. to 12 P.M.
Processing time – 3-10 business days
All foreigners visiting Azerbaijan for a period of more than 30 days must register their passports with the local passport-registration authorities.
Attention: Effective October 15, 2010 obtaining short stay single entry (up to 30 days) visas at the visa section of Consular Department of Ministry of Foreign Affairs at the Heydar Aliyev International Airport of Baku, upon arrival has changed Read More